While developing custom software takes significant upfront resources, most organizations see projects as worth the effort because the solution opens up value well beyond the initial investment. Plus, it's a solution that can evolve as you grow.
So, why does some custom software break down over time and stop adding value? Neglect.
The secret to long-term success isn't complicated, however. You just need the right mindset and measures in place. Based on our experience working on hundreds of software projects, here are the two areas that ensure your custom tool will serve you for years to come:
Proactive support and maintenance over time
Intentional planning for the future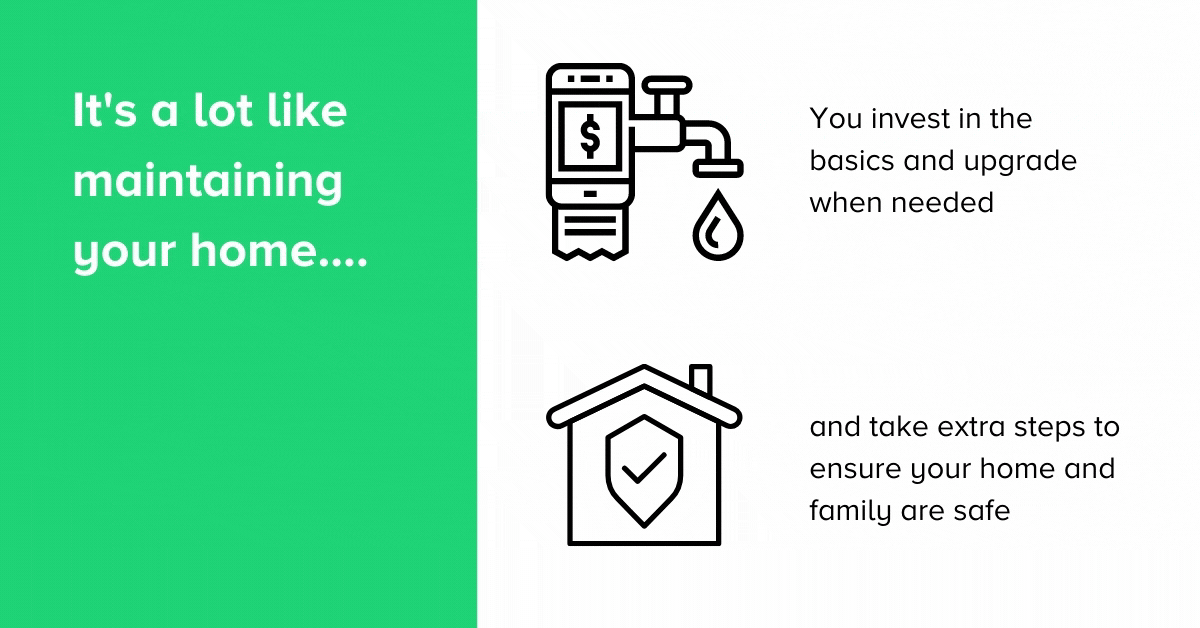 The "Wait Until It Breaks" Mentality
Compare developing and maintaining custom software to building and owning a home.
For any home, you need a dry foundation and a solid roof to meet your basic living needs. You'll also take extra steps to ensure your home and family are safe by maintaining the HVAC system and installing fire alarms.
But, you can easily take these parts of your home for granted. As long as they're working, you don't think about them. When they break (like losing power or having to call a plumber) though, it can be stressful and frustrating.
Similar to your home, there's a whole infrastructure underneath your software solution that keeps it running smoothly. It can include managing:
Cloud servers and networks
Web hosting
Software upgrades
Lines of code
Security checkpoints and audits
Data storage and backups
System integrations
This infrastructure is set up by your development partner. And, if it's running well enough, you probably don't think about it or plan for issues.
But, when organizations adopt a "wait until it breaks to fix it" mentality, you expose your company to risk. When you don't take action to safeguard your solution until you absolutely have to, you may find yourself on a slippery slope.
More often than not, this mindset causes problems down the road. It's like noticing water spots in your basement, but not investigating it. One day, a big storm *suddenly* floods your basement and causes a huge mess. Ignoring issues can cost you more in the long run.
Without proper maintenance, the seemingly invisible infrastructure of your solution can break down over time causing disruption that ranges from annoying to serious – like security breaches, lost data, denied access, software outages, software bugs, and more.
Read more about why software has bugs and how you should handle them to keep your software running smoothly.
The Difference of Proactive Maintenance and Support
How can you avoid these issues before they cause major problems? Regular maintenance and support.
The problem? You probably don't have the right capabilities in-house to manage software on a regular basis.
And, that's okay! You can retain your development partner through a support licensing agreement (usually a monthly payment) to handle it. A partner like SPARK can then proactively monitor and deploy resources to prevent potential disruptions.

SPARK TIP: We recommend our clients to budget for a support agreement of 15% of the original development costs. You can use this annual budget to cover the maintenance and support that we mentioned above.
If you've used (or are considering) off-the-shelf solutions, you might be thinking about the level of support they provide. Isn't that enough? What's the difference?
Unfortunately, these customer service teams can still resemble a "wait until it breaks" mentality. They usually rely on YOU to alert them of any issues, not the other around. And, their teams can be limited to only troubleshoot basic problems or offer short-term fixes due to the rigidity of the software.
Unlike off-the-shelf software though, a development partner like SPARK can be viewed as an extension of your team. Not only do we proactively monitor your infrastructure – like maintaining servers, performing security audits, and more – but we're also invested in the success of your individual business.
Read stories about successful business tools launched with SPARK →
How to Build On Your Investment
When owning a new home, you'll make updates and additions over time to build on your investment and improve it as your needs changes.
The same is true for custom software, you'll always discover ways to expand and adjust your solution based on how you do business.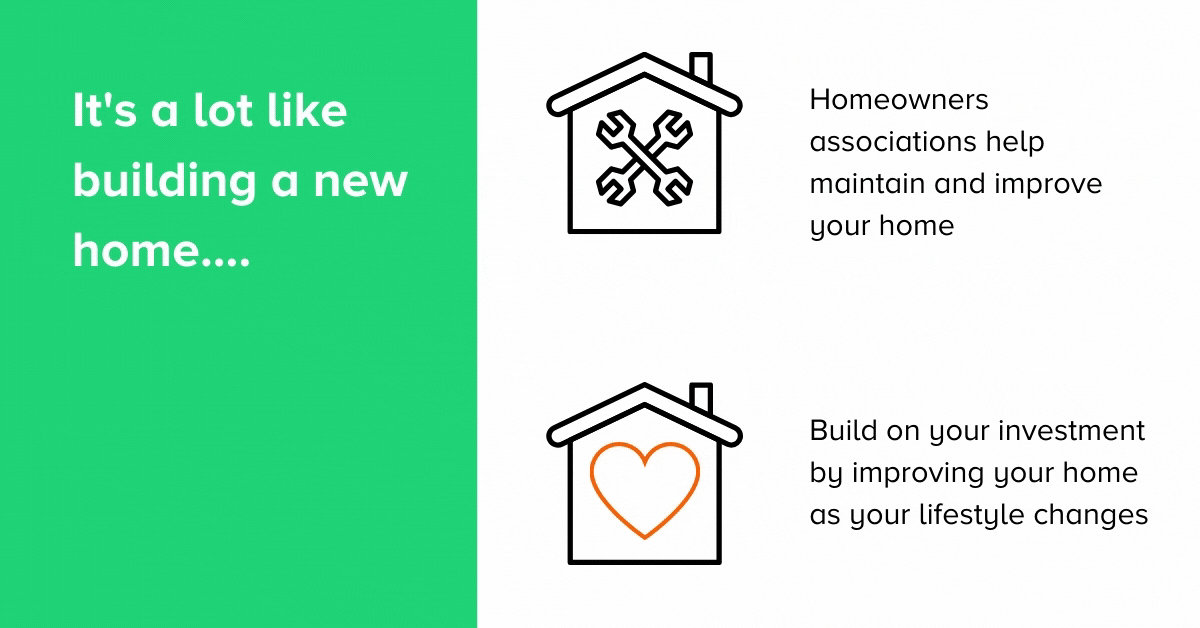 Once you "go live" on your solution, it's a new starting point. Now that you have the right processes and tools in place, what's possible that wasn't before?
If you're getting ready to rollout your new software, check out our helpful Implementation Checklist to guide you through it.)
A development partner like SPARK is more than just a customer service team. Our whole team (of project managers, system analysts, developers, and designers) is on-call and ready to help you strategize, build, and implement product enhancements and features as you grow.
Your first project puts the foundation of your custom software in place, then you can continue to intentionally plan for the future.
What new and disruptive changes do you see in your industry? How can custom software help you prepare for those changes so that you can be proactive instead of reactive?
Do you plan to enter new markets? Offer new product lines? How can you use custom software to make these changes integrate seamlessly with your existing workflows?
Forward-thinking leaders can also allocate a budget for their front line product users to work with your development partner to add new features and make enhancements beyond standard maintenance. This fast-tracks small improvements so your team won't have to go through an entire PO or approval process at every instance, which can drag out otherwise quick, value-add features.

SPARK Tip: You can deploy a "continuous improvement" budget monthly, quarterly, or yearly. You're only billed for what you use. Setting this budget ahead of time also ensures your development partner has availability when you need them.
Building Software That Will Serve You for Years to Come
Like any large asset, custom software requires regular maintenance AND you should always be looking for ways to add more value to it.
Having an intentional plan, budget, and committed partner can make sure your software solution continues to make a difference for your organization…which is exactly why you invested in it!
Want to partner with SPARK? Reach out to us today!