When it comes to custom software, you might first think of big enterprises who spend millions on extensive software projects across their whole organization
But, many small and mid-sized businesses don't realize that their own processes can warrant custom software and put you a step ahead of your competition– all while staying within your budget and timeline.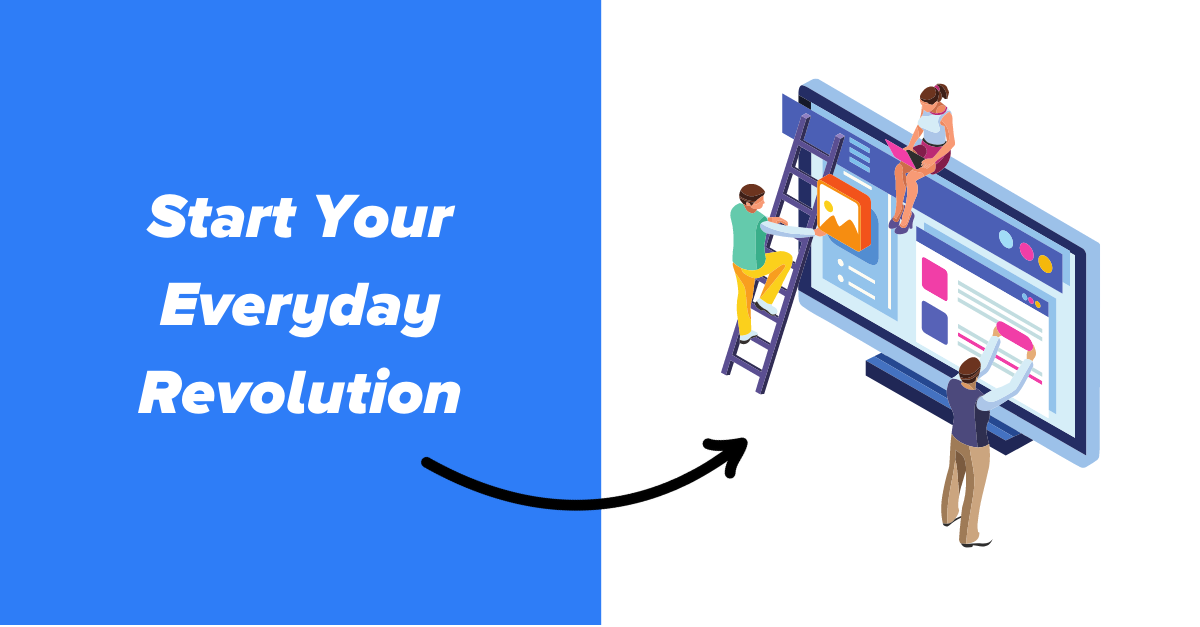 How to Build Software for Small and Mid-Sized Businesses
Here are some of the many benefits that custom software can provide.
1. Build Within Your Needs and Budget
While enterprises do often build software to meet their complex needs, it doesn't mean that custom software isn't needed for a smaller business (and forgo the off-the-shelf software that "kind of" works).
To make custom software accessible for any size project, it comes down to managing your project scope (what you build) and budget. One way to do this is to start with a minimum viable product (or MVP). The concept of an MVP relies heavily on early and constant user feedback to ensure you're building the essential features you need to solve your business problem. It avoids spending your money or time on unnecessary development work.
Read more about why you should start a software project with a minimum viable product.
Real-word Example
DHE Plumbing (< 50 employees) is a family owned business that provides professional plumbing and mechanical contracting services in West Michigan. They needed help capturing "real-time" job progress and improving its scheduling and forecasting. SPARK designed a card view drag-and-drop program to assign employees to job sites. We also custom-designed forecasting algorithm that gives managers critical information on matters such as employee capacity, assigned work, and labor deficiencies.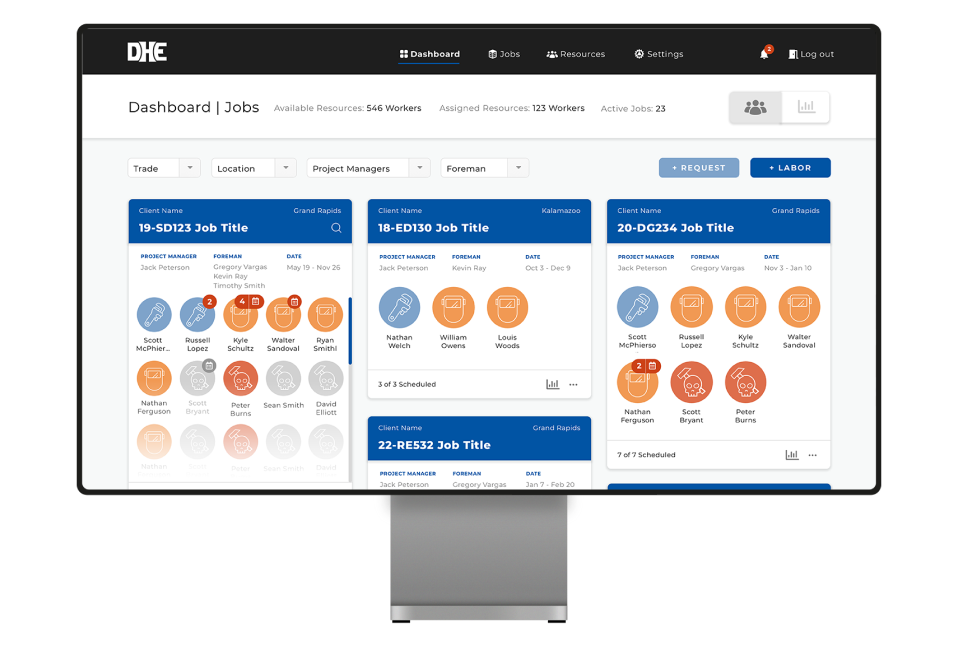 2. Leverage Existing Software
A misconception of custom software is that you're always building from scratch, meaning you're developing something completely novel from the ground up. Well, that's not always the case.
When it comes to software, you don't always have to "reinvent the wheel." There's a lot of great software available to leverage as a foundation and then build on top of or customize to fit your individual needs. It's a common approach that can save you time and money (without sacrificing functionality) and ensure a quicker launch time.
Real-word Example
SPARK helped Leader Momentum (< 10 employees) bring its innovative leadership courses to the eLearning market. To do so, they needed a learning management system to distribute and manage the delivery of their educational content. The challenge? Learning management systems are complex pieces of software that can take a lot of time to build.
Despite this, we helped Leader Momentum to launch quickly by leveraging an already-existing learning management system and customizing it to fit their exact needs.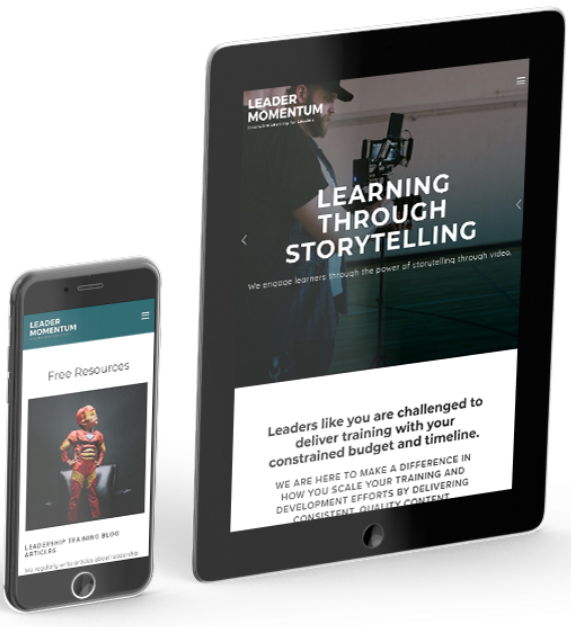 Read stories about successful business tools launched with SPARK →
3. Future-proof Your Business
Too often software choices are based on short-term needs versus long-term strategic goals. Our first instinct is to download a free app or buy an affordable off-the-shelf solution to start. But, then we'll have to rip these solutions out in a few months after quickly outgrowing them.
Don't get us wrong. There's plenty of off-the-shelf software out there that's affordable and useful. The problem is when businesses try (and fail) to fit their core business processes within the limitations of this type of software because you like the price tag.
Custom software, on the other hand, is built to fit your business workflows (not the other way around). You can strategically build and evolve the software to scale as your business grows.
With the foundation of custom software, you can intentionally plan for the future:
What new and disruptive changes do you see in your industry? How can custom software help you prepare for those changes so that you can be proactive instead of reactive?
Do you plan to enter new markets? Offer new product lines? How can you use custom software to make these changes integrate seamlessly with your existing workflows?
In this way, custom software can be a competitive advantage, allowing you to scale and adapt exactly as you need through the years.
Read stories about successful business tools launched with SPARK →
4. Minimize the Number of Software Systems You Use
Today, there's an app or piece of software for just about anything. But now many companies are overloaded with software and left cobbling them together so they "almost fit" your needs or "kind of work."
In fact, companies with fewer than 1,000 employees run an average of 22 custom applications!
It can all get a bit unwieldy and confusing. They're even held together by more software add-ons or manual processes. This is what we call "the messy middle." You can't access all your tools and data in one place and there's not a clear sense of what your processes are.
And, it doesn't matter how big your business is. Having more software than you need can complicate your processes more than it helps.
A custom software solution can help clean up this problem for you. It can reduce the number of systems you use into a single piece of software that orchestrates your core workflows and tasks. It can integrate into a few key pieces of software like your accounting or HR systems, or whatever else you need. The result? An elegant and efficient solution that tracks the key activities and metrics of your business operations in a single pane of glass.
Real-word Example
SPARK helped Faithful Companion (< 300 employees), a provider of a specialized service for pet owners, move from a cumbersome method of processing tens of thousands of paper orders per month by hand to a single digital flow, that also includes key processes like order fulfillment, employee assignments, and payment processing.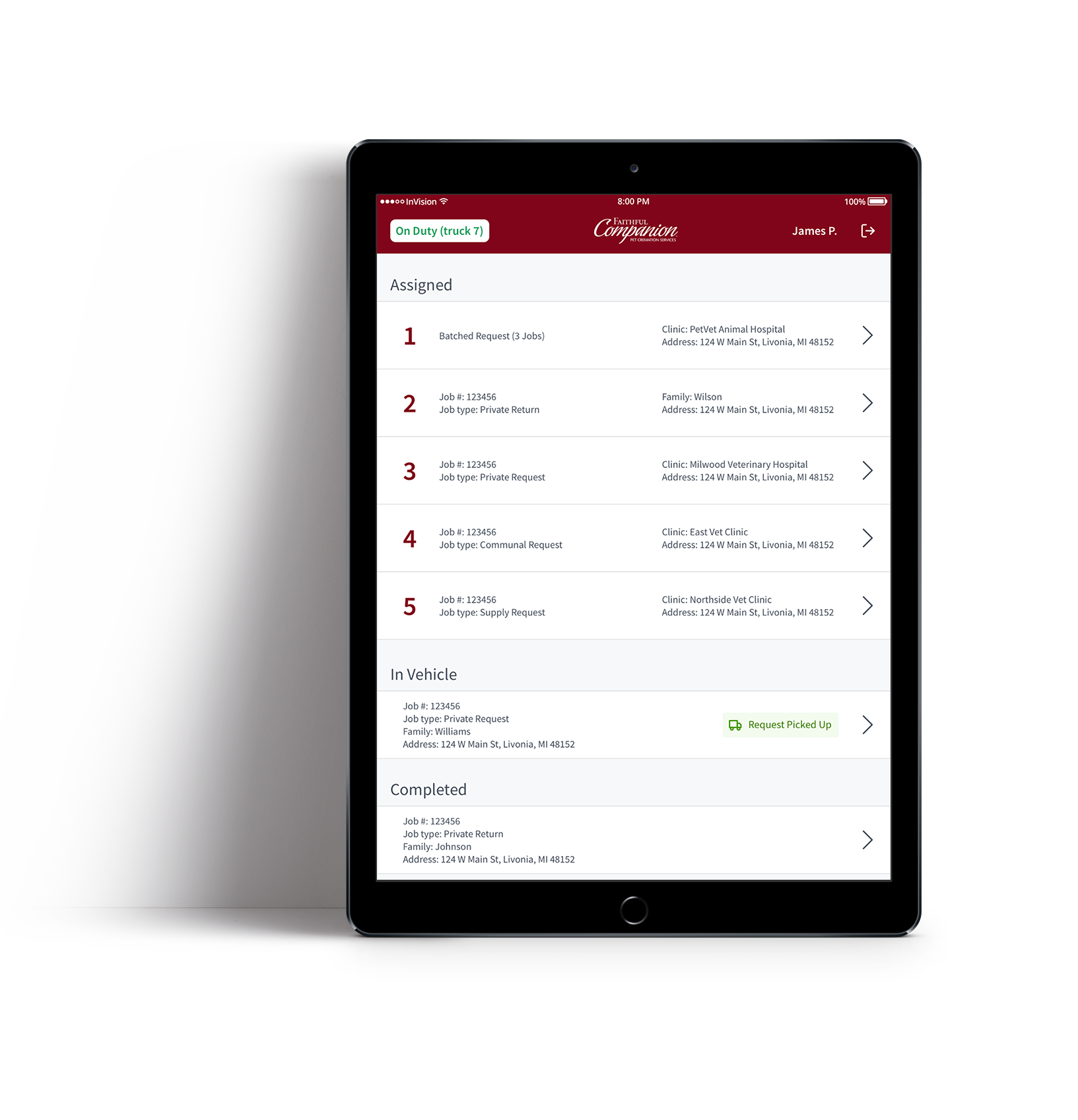 5. Integrate All Your Systems
It's hard to invest in any piece of software today if it doesn't integrate seamlessly into the rest of your ecosystem. Integration is how you automate your operations and the movement of data in real-time between systems. And, being able to run smooth and efficient processes can put your business a step ahead.
But, integration is a technically complex process. Not all integrations are built the same. And, there's nothing more frustrating than implementing a new system and then finding out it can't integrate in the way you need it to.
A key benefit of custom software is that it can integrates your needed systems and automates the exact workflows you need. It could be connecting a website to an order management or accounting system. Or, integrating one custom system into another.
Real-word Example
SPARK helped James E. Fulton & Sons (< 20 employees), one of Michigan's most trusted land construction and excavation companies, automate their core processes. It used to track over 1,000 pieces of paper every week, had limited insight into equipment maintenance, and manually generated weekly client updates. We helped it increase its efficiency by developing a custom web-enabled application that automated all its backend functions, including all its HR processes and job site management.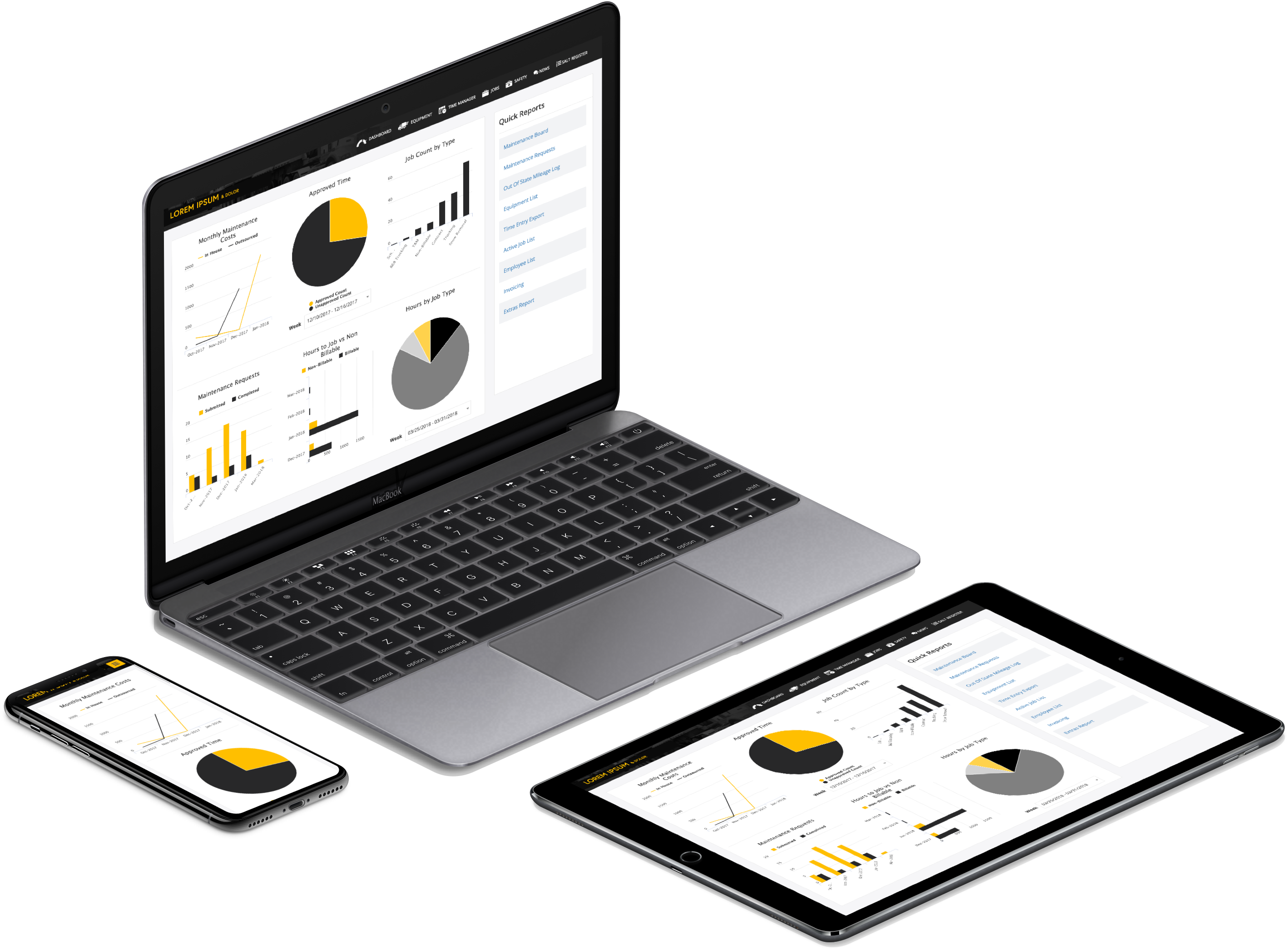 6. Work with a True Partner
When a development team builds a software solutions for your company, it gets "in your business" and deeply understands your "why" of the project. They work directly with you to translate your vision into the right solution. In other words, you won't be customer number 7000 out of 50,000+. Your development team will help you build a scope that will deliver the biggest impact for your team, and align with your budget and project timeline.
What's the ROI for Custom Software?
Purchasing custom software is a significant investment. But our custom software clients typically recoup their investment within twelve months.
The ROI of custom software includes direct and easy-to-measure financial savings such as employee hours saved when tedious manual processes are automated.
But the ROI also includes more difficult to measure (but very real benefits) such as…
Freeing employees to work on high value activities that generate more profit
Reducing costs of turnover and recruiting by providing a great tool to make employees' jobs easier
Reducing losses that occur because of the scheduling mistakes that can accompany cumbersome manual processes
Providing a more pleasant work environment that results in happier employees and the reputation of a forward-thinking company.
Learn more about how to estimate the ROI for custom software here.
Ready to explore how custom software can help your business?
Chat with SPARK
Excepteur sint occaecat cupidatat non proident, sunt in culpa qui officia deserunt mollit anim id est laborum.