It doesn't matter what industry you're in– your website is an important asset to your business. As your "digital front door," it's often the first impression for a customer. What would someone think of your business right now?
An outdated, slow, and confusing website can cause customers to judge your business harshly. Even if these negative judgments are subconscious, they're very real and can affect whether a customer trusts to do business with you.
Even if it feels like you "just redid the website" or think "our site is good enough" for our industry, you should consistently check in to see what you can update. Making small changes now can go a long way for building trust online and winning more customers.
Does Your Website Fall Short in These 8 Critical Areas?
If it's been a while since you updated your site, here's 8 key areas to check:
1. Visual Design
48% of people find a website's design as the number one factor in determining a business's credibility. And, it only takes about 50 milliseconds (0.05) for someone to form an opinion about your website and whether they'll stay or leave.
In that first fraction of a second, users are taking in the visual design of your website. They're looking at your colors, layouts, spacing, images, and more.
Look at your website now. Is that the first impression you want to give a prospect?
Here's what the difference of poor and good visual design can look like next to each other: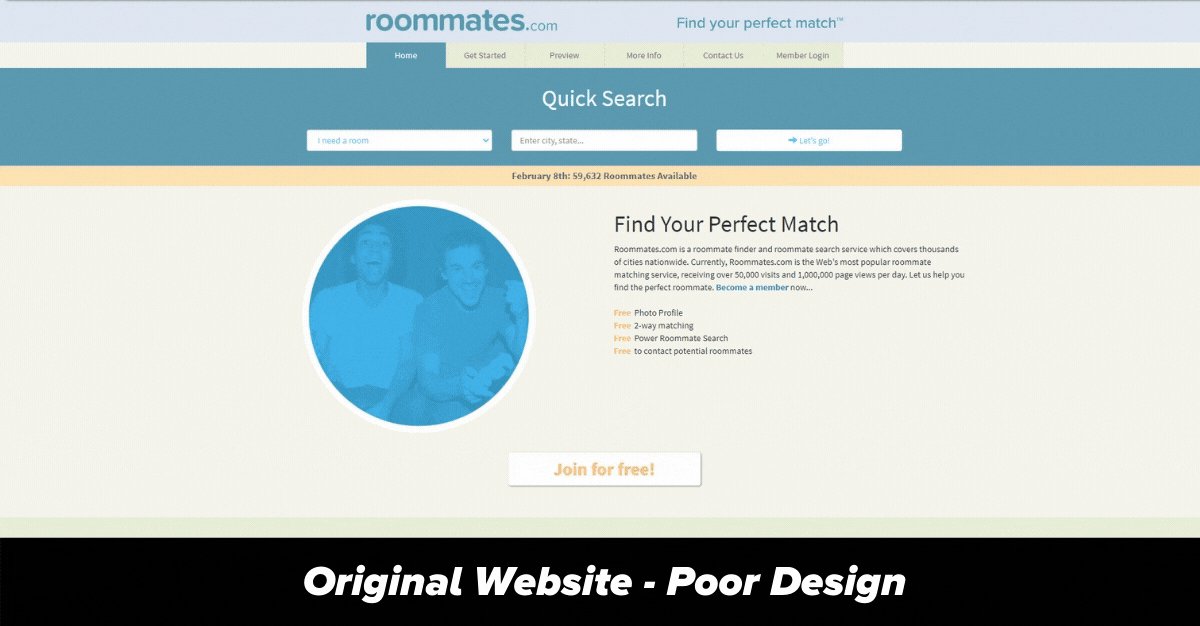 2. User Experience Design
Once a user lands on your site, then what do they do? Website visitors constantly have to make decisions on your site to get the information they're looking for – what button to click, what section to scroll to next, or what fields to fill in.
Your job is to understand what your users' goals are and then make it as easy as possible to reach them. Your users could be trying to:
Book an appointment
Search your product catalog
Buy a product
Learn more about your services
Contact your customer service team
Look up the address of your business
But, poor UI/UX (user interface and user experience) design can make it frustrating and difficult for users to move around your website and meet their goals. If you have a UX problem, you might notice these tell-tale signs in your web analytics:
Users quickly abandon your site before taking any action (like submitting a form)
High number of pageviews, but no positive action (like filling out a contact form)
Users make it to the checkout page, but don't complete their purchase
High abandonment rates on pages with important contact forms or surveys
Or, you might even hear direct feedback from clients about their frustrations.
When it comes to UI/UX design, there's all sorts of Design Thinking best practices to follow like Hick's Law that aim to help users interact better with your website. We recommend getting an assessment from a professional to understand how you can improve your site from a UX perspective.
See how we've helped other SPARK clients launch websites they're proud of →
3. Web Browser Compatibility
Web browsers (like Chrome, Safari, Edge, and Firefox) each have their own structure for displaying website components. This means that the way your website looks can vary from browser to browser.
And, that's ok. But if you haven't updated your website in a while, your website might look or behave very differently (and bad) on one or more of them.
For example, if Apple updates its Safari browser in a way that makes your site not display properly, your site could look unprofessional to all the Safari users visiting your site (a full 38% of internet users!).
You want to be sure that your site displays well on each of the major browsers. A good web designer will help optimize your site for different browsers.
4. Mobile Responsiveness
Have you ever tried to look at a website on your phone or tablet that was too difficult to read? It's not fun and it probably altered your impression of the company you were viewing.
With over 50% of web traffic taking place on mobile devices, "responsive" design is not a nice to have, it's a must-have if you want to reach your customers.
Mobile responsiveness is how a website responds to the size of the screen on which it's being displayed. A responsive website adjusts itself so that it will look good on whatever screen size (desktop, tablet, phone) is being used.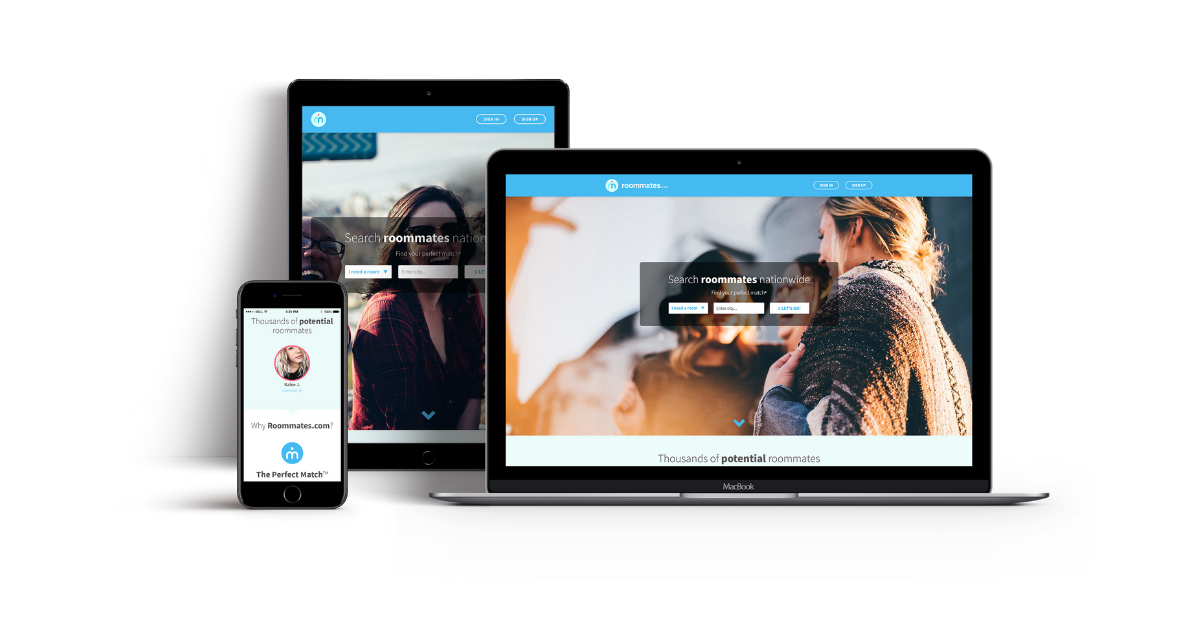 But many websites are still not mobile-friendly today, and they're losing potential customers because of it!
5. Calls to Action (CTAs)
Your website should be action-oriented. It should invite users to take a specific action that will move them closer to a solution to their problem. Calls to action (or CTAs) could include filling out a form, making a call, requesting a quote, or scheduling an appointment.
Here's an example of two easy-to-find CTAs from a website refresh for a SPARK client :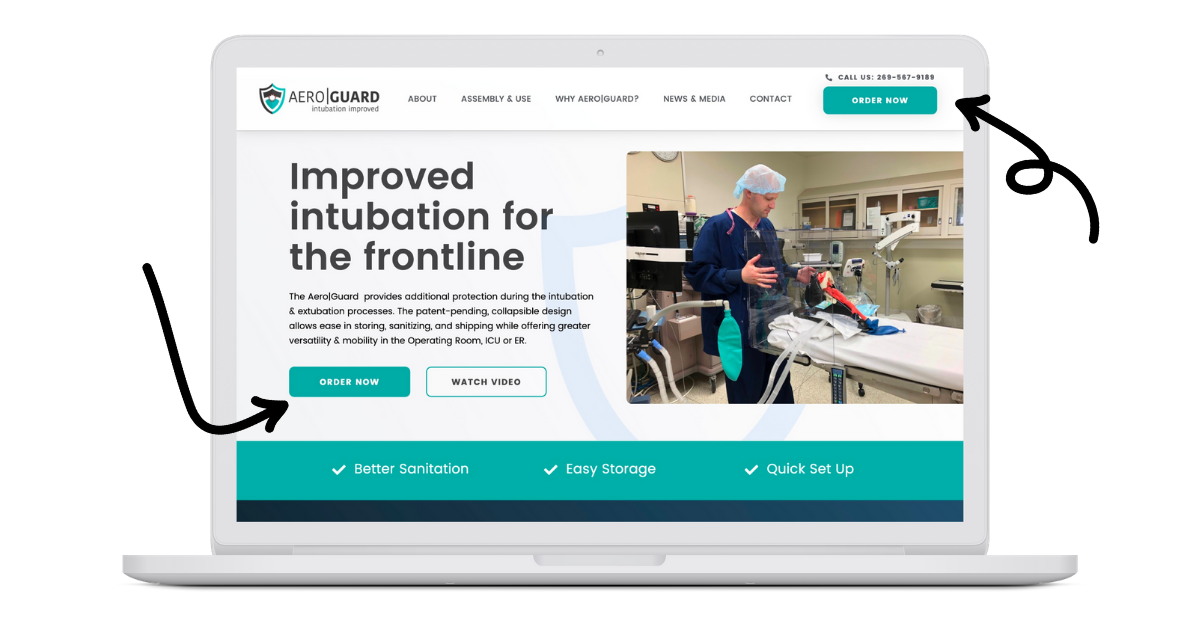 To make your CTAs effective, you should give careful thought to their specific wording and design. If your website lacks CTAs entirely or if your existing CTAs haven't been effective for you (for example, no one contacts you after they visit your site), it might be time to update your website.
6. Search engine optimization (SEO)
SEO is the practice of making sure your website content ranks high in search engine results.
It isn't a novel concept anymore– it's more competitive than ever to rank on the top page of search results. Over the years, Google in particular has cracked down on any SEO "black hat" tactics that can cheat your way to the top. They've also added more paid ads, which means there's less space for organic (or non-paid) search results to appear.
According to Advanced Web Ranking 2020, the first three organic positions for non-branded search earn more than 50% of the total click-throughs!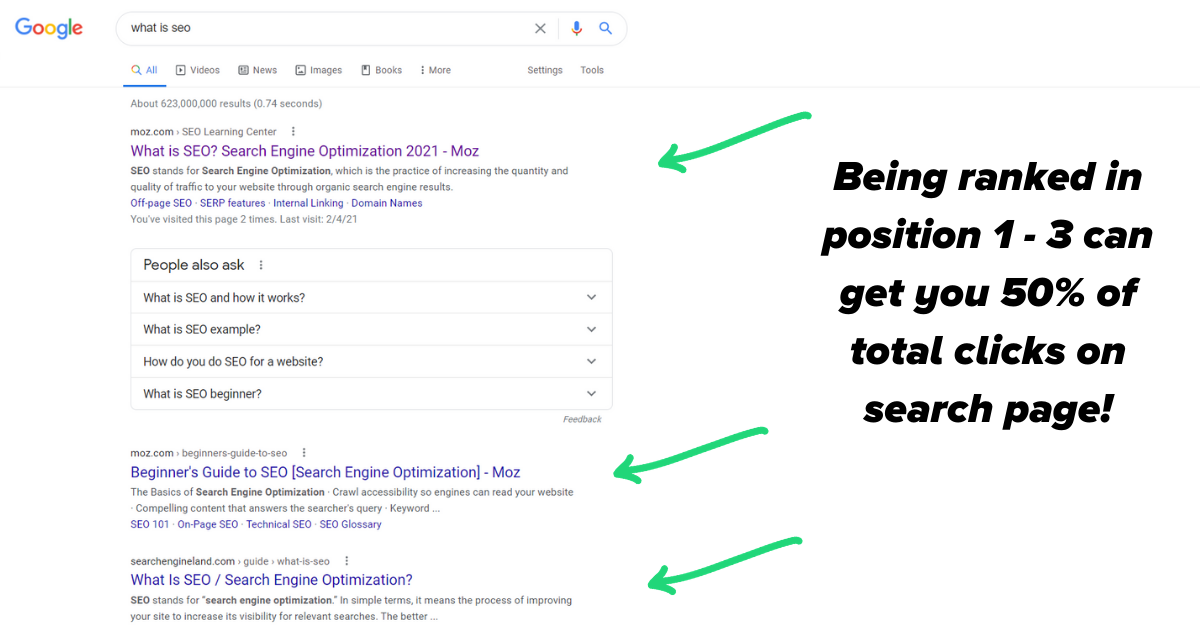 When it comes to SEO, you need to follow best practices. And, it's much more than just having the right "keywords" on your web page. There's other technical requirements that help boost your search rankings like:
Having a mobile-responsive website
Fast loading pages
Keeping your Google My Business profile up to date
Using Header Tags in your content
Using meta descriptions for your pages
Publishing fresh content consistently
Many of your ideal customers begin their quest for a solution to their problems by searching on the internet. When they do so, will they find your company? If not, it could be time to update your website to incorporate some better SEO practices.
If you want to learn more, Moz has an excellent beginner's guide to SEO.
7. Page Load Speed
How fast your website is matters. 47% of people expect a site to load in 2 second or less. And 40% of people will leave a site that takes more than 3 seconds to load.
So, how do you speed up your site? Unfortunately, it's a complex issue, especially if you're trying to optimize an old site. All these different technical components can impact your page speed:
Clean code
Design elements
Hosting
Content Delivery Networks
Tracking / Analytics
Use of third-party apps on your site
If your site is slow, you most likely need an update in the technology that's powering your site in the background. You can test your current site speed in two ways:
Click around the site yourself and be objective about the load times
Use a free diagnostic tool (keep in mind results aren't 100% accurate)
When it comes to page speed, you'll most likely need the help of a professional to help get things in order.
8. Security flaws
If you haven't updated your website in a while, it may have one or more security flaws. These security flaws could provide a way for hackers to cause all kinds of damage to your business: theft of information and money, extraction of customer data, etc.
Bad actors are always finding new ways to exploit outdated websites. The companies that make software applications for websites are constantly updating them to prevent those security threats. But if your website is not being actively maintained, it won't receive the benefit of those security updates.
By updating your website (and working with a provider you trust to maintain it), you ensure that your site and its data is secure.
Before you update your website, what ROI should you expect?
When you update an outdated website, you should expect a solid return on your investment. Exactly how much of a return is difficult to predict.
But think about it…
When you update the visual design of your site, you give a positive first impression, establish credibility, and make it much more likely that visitors will do business with you.
When you update the user experience of your site, you're making it easier for visitors to meet their goals and find the information they want.
When you ensure browser compatibility, you know that your updated site looks good for all your visitors no matter what internet browser they prefer to use.
When your site is mobile responsive, you ensure that your site is readable to the roughly 50% of visitors who are looking at your site from their mobile devices.
When you have effective calls to action, you help your visitors engage with your company.
When your site is SEO-optimized, you make it so your best prospects can find you easily.
When your site loads fast, you won't have potential customers abandon it before they take a positive action.
When your site is free of security flaws, you have protected your business and customers from potentially serious threats.
All of these, when added together, result in considerable ROI (even if exact numbers are difficult to calculate).
***
The bottom line is that your website is an important business asset. It can (and should be) a hardworking ambassador for your company generating goodwill, positive first impressions, leads, appointments, sales, etc. But, it can only be that for you if it's updated to meet your customers' standards.
Want some help figuring out if your current site can use an update? We've got you covered!
Here's more website design resources you could find helpful: