Most business leaders have a few software sales battle scars. If you've been burned by a provider who overpromised, you can be skeptical of new ones. This can be a great defense mechanism and keeps your BS radar on high alert.
But as your company evolves, you'll need to take on new projects and say "Yes" to someone. You'll have to make the leap and trust that someone's approach is right for you.
Even if you do your due diligence though, there are always unknowns in a new project. So, how do you avoid getting burned?
Enter the Assessment.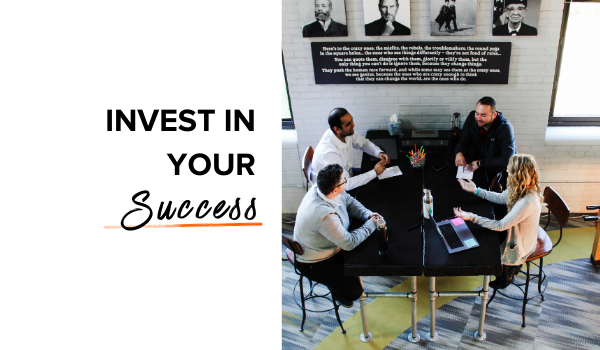 What is an Assessment? What is it NOT?
Firms often overlook assessments with their prospective tech partner. Others pass on them because it does require investing some dollars upfront.
But, these assessments are more than just "checking off boxes" on a proposal. Your partner should conduct a thorough project discovery and prove their value early on with assessment deliverables. This allows you to determine not only if you'll get the right solution, but also the right team and people.
An assessment is NOT a prolonged sales pitch that you pay for. It's an opportunity to "work with us before you work with us."
At SPARK, we love to share best practices during these early meetings (but we can't do it for free). Like the commercial says, "we know a thing or two because we've seen a thing or two". At the end, you'll be able to make an informed business decision that you're confident about.
Investing upfront in an assessment could save you thousands of dollars and invaluable time from choosing the wrong partner. When you approach it with that mindset, it can be a forward-thinking and responsible strategy.
Reach out to see how SPARK can help with prototyping →
The Benefits of Assessments for Technology Projects
Here's why starting your new technology project with an assessment is a smart investment:
1. KNOW What's Possible
At SPARK, our purpose is to translate your vision into the right solution. And to do that, our software team has to deeply understand your "why" of the project and then build a technical roadmap of how you'll get there.
It's one thing to lay out this roadmap on paper and another to build the software and processes to support it. Before writing any code, your partner should provide evidence of what's technically feasible or not. This helps us proactively check for any roadblocks and suggest alternatives before finalizing the path forward.
During an assessment, our team does the upfront effort to detail any technical requirements like:
Can your new solution interface with your existing systems?
What data structures might provide development challenges?
Do you need to upgrade your back office systems now or soon for your custom tool to work?
Doing these checks before committing to a larger scope can save headache and disappointment later. You want to go into your project with eyes wide open to the opportunities (and the dangers). Having those hashed out in full view positions you to collectively make smart Go/No Go decisions with your partner.
2. Getting Buy-In from Users
At SPARK, we pride ourselves on building both cutting-edge and usable applications. It makes no sense to spend time and money on a custom business tool that your users won't adopt.
An assessment allows us to engage with your stakeholders early to understand their needs and desires for the solution. Part of our collaborative process is having our UI/UX designers mock up a few screens or visuals of the most important parts of your solution.
This allows you to understand what it "could look and feel like." Then, your stakeholders can engage with it and prompt early feedback from your frontline users. You should have your toughest critics in the room!
3. Nailing the Right Scope from the Beginning
All this upfront work leads to a better understanding of what scope will deliver the biggest impact for your firm. It ensures we include and execute on features that add value, and align with your budget and project timeline.
Your project's scope won't be a wild guess, but a strategic and clear roadmap. You'll understand what the project takes, how you need to prepare, and anticipate any potential risks.
4. Minimizes Project Risk
We want our clients to feel confident in both their solution and the tech team behind it. Our assessment is like doing a trial run of working with us. And, you don't have to fully commit to the project to access valuable insights and deliverables. Our assessment is yours to keep, whether you decide to partner with us or not.
5. Invest in Your Success
Sometimes project consulting or assessments can get a bad rap. At SPARK, it's not a way to "squeeze" a few extra dollars out of our clients. 25% of our assessments do NOT result in a project going forward, and that's OK! The timing may just not be right or we may recommend a different solution to our assessment clients. The result must be in YOUR best interest.
We're focused on delivering value for you at every step. That's why our assessments are billed hourly, and clients can stop it at any time they want.
What Will I Get at the End?
For each assessment, we can use many different tools and develop multiple deliverables. It all depends on your goals and needs. Each report is custom. Some sample deliverables include:
Technical Audit
Wireframes
Clickable Designs
Feasibility Report
Process Flow Charts
Data Model
Technical Architecture
3rd Party System Recommendations
Product Roadmap
Stakeholder surveys/reports
Prototype
Ultimately, after spending some time with us you will know what it's like to partner with SPARK and what your initial timeline and budget expectations should be.
We will present a proposal for the first phase of your project if you choose to move forward.
Getting Started with SPARK
If you know there is a better way and you have an idea for a custom tool, you can start by laying out the business case and calculating ROI.
Then, it's time to validate your idea and take the first step.
SPARK has hundreds of proud clients (and you can read their stories). Now, this assessment phase is YOUR opportunity to gain that insight – and both sides will have skin in the game.
Sound fair? Let's get started!