See how leading businesses work with SPARK to develop custom software solutions that increase efficiency and help them grow.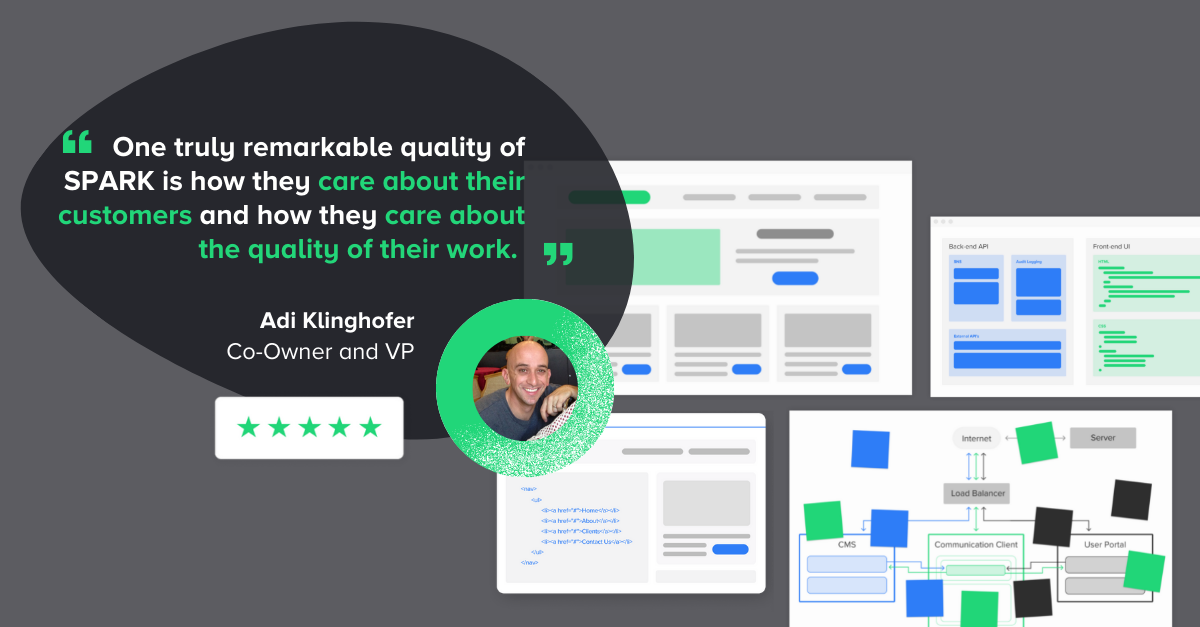 Custom software development is becoming more and more relevant in today's challenging technology landscape, with both startups and established companies being able to benefit from new apps and systems. From streamlining your operations and automating your reporting to integrating data to better serve your customers– there's so much that custom software can do.
If you're looking for top quality software development, SPARK Business Works can help. Founded in 2017 and based in Michigan, our forward-thinking team has years of experience designing and building custom software for a range of industries, including construction, manufacturing, and healthcare.
If you're curious what it's like to work on a custom software project with SPARK, let's take a look at what one of our latest clients had to say about working with us, over on Clutch. Clutch is a trusted B2B ratings and reviews platform based in Washington, DC. They evaluate technology service and solutions companies based on the quality of work, thought leadership, and client reviews.
⭐⭐⭐⭐⭐
A Perfect 5-Star Rating
This review comes from Prestige Distribution, an industry leader in commercial and residential building specialty products. They needed SPARK's help to build a custom management platform that would pull all of their different workflows together into a single software for their day-to-day operations.
We listened to Prestige's needs and developed a custom suite to unify all of their current tools. The challenge was making the system both user-friendly, while also showing measurable business results like reducing errors and simplifying their workflow for transparency and efficiency.
"One truly remarkable quality of SPARK is how they care about their customers and how they care about the quality of their work. They're easy to work with and very technically knowledgeable and are good at managing their developers." – Co-Owner and VP, Prestige Distribution
This is the sort of feedback we always aim to earn; we want our clients to feel valued and appreciated, and we always want to ensure that their expectations are met. We're thrilled to hear that Prestige was thoroughly satisfied with our work on this project, and we'd like to thank them once again for entrusting us with the development of their software.
You can read more about 5-star experiences from our clients on Google or Clutch.
If you're looking for custom business solutions that will truly help your business grow and work more efficiently and effectively, SPARK Business Works is ready to help. Contact us today and let's discuss what we can do together!