See how leading businesses work with SPARK to develop custom software solutions that increase efficiency and help them grow.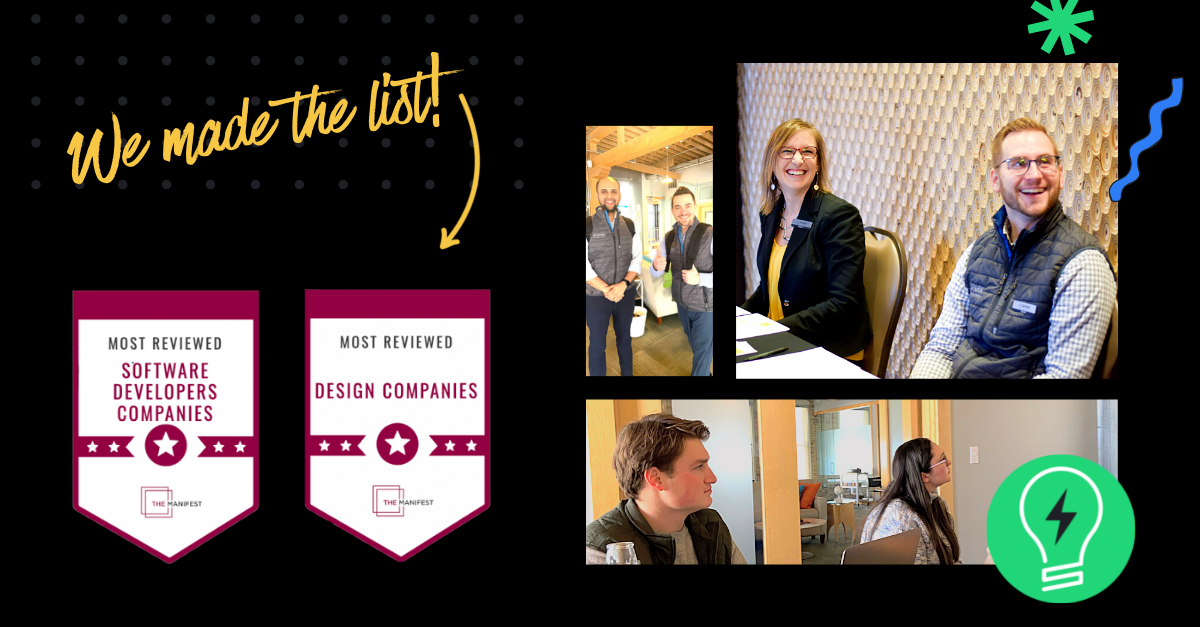 At SPARK Business Works, we're a business-first team that designs and builds custom digital solutions for forward-thinking companies. It's our goal to help every client get efficient and grow with user-friendly systems and tools. With that said, we are proud to share with you that The Manifest has recognized SPARK as one of Houston's leading and most reviewed software development and web design agencies.
For context, The Manifest is a business news site that compiles and analyzes practical business wisdom for innovators, entrepreneurs, and small and mid-market businesses.
How did SPARK get here? Let's take a look back at where it all started.
In 2017
Bob Armbrister established SPARK Business Works to help businesses improve their technology, build their ideas, streamline processes, and position data for strategic decision-makers. We have helped over 150 unique clients become technology leaders across dozens of industries like construction, manufacturing, and healthcare.
In 2021
A scholarship company worked with us on its new database project. We built a custom portal for the client to access information such as students' general information, billing details for schools, and enrollment records from K-12 to college. We're still working with the client on developing their online scholarship platform and portal for the students and staff.
"Our staff can now pull data easier through the portal; we weren't able to do that in the previous portal. Students can now also submit their applications and acceptance forms online, which is crucial during the COVID-19 pandemic." – Systems & Capacity Enhancement Analyst, Scholarship Company
You can read more about 5-star experiences from our clients on Google or Clutch.
Last year, SPARK also acquired Convergent1, a Houston-based marketing agency that specializes in providing full-service digital marketing services for high-growth companies in construction, oil and gas, manufacturing, and professional services.
With the acquisition, SPARK gained even more momentum in Texas where we have existing clients and have seen growing demand driven by digitization in construction and the need for custom software capabilities in other industrial markets.
In 2022
The Manifest released its list of the leading companies in Houston, and we are named one of the top software development and web design agencies. We'd like to thank our clients for their support throughout the years. In addition, we're incredibly thankful to those who took the time to leave us a review, as these reviews validate the hard work and commitment that we show in every project that we handle.
If you're looking for custom software or web design solutions that will truly help your business grow, SPARK Business Works is ready to help. Contact us today and let's discuss what we can do together!