In the digital age, most of us rely on Google for just about everything. From pressing questions to urgent purchases, our first thought is to "Google it."
As a business owner, Google also holds an immense amount of power over your success. Your mere presence in this go-to search engine could potentially make or break your brand.
In order to build a successful brand in 2022 and beyond, you'll need to understand a bit more about Google's history – as well as how it can affect your marketing and advertising efforts.
Armed with this information, you'll be in a far better position to make informed decisions to enhance both your brand's visibility and your bottom line.
Google: A Brief History
Before we discuss the ins and outs of Google's impact on your brand, it's helpful to have a basic understanding of how we got here in the first place.
Formed by Larry Page and Sergey Brin in 1998, Google had infamously humble beginnings. The company's first office doubled as a friend's garage, but once its potential became obvious, investors were eager to become a part of the vision.
Google, Inc. eventually rebranded to Alphabet, Inc. in 2017. However, the well-known search engine has retained many of its basic (and beloved) features. Of course, its algorithm has become infinitely more complex over the years – but we'll discuss that later on.
Now headed by CEO Sundar Pichai, Google employs 139,995 workers and continues to grow. Google's current market value is around $848 billion, with annual revenues of a staggering $66,000,000,000. Appropriately, that's a lot of zeros for a company originally named for "googol," the mathematical term for the number 1 and 100 zeros.
It's the most-visited website worldwide, which shouldn't surprise you. Google searches represent approximately 90% of all web searches, with 63 million Google searches being performed every second.
However, Google is actually the fourth-largest company in the world, behind Amazon, Apple, and Microsoft. Google wins out, however, in the amount of demographic data it collects compared to the other Big Three.
Data collection and control is an important concept to understand about Google. The company has data centers all over the world to store information, including 12 in Europe, three in Asia, one in both Russia and South America, and 19 across the United States.
All told, Google's data server capacity manages roughly 18.5 Petabytes of data. To get an idea of just how big that is, just one Petabyte is estimated to contain the equivalent of 20 million tall filing cabinets (or 500 billion pages) of traditional printed documents.
Simply attempting to visualize that amount of information is dizzying. When you consider how frequently the average person uses Google to search for information, it's no wonder that Google needs a place to store it all.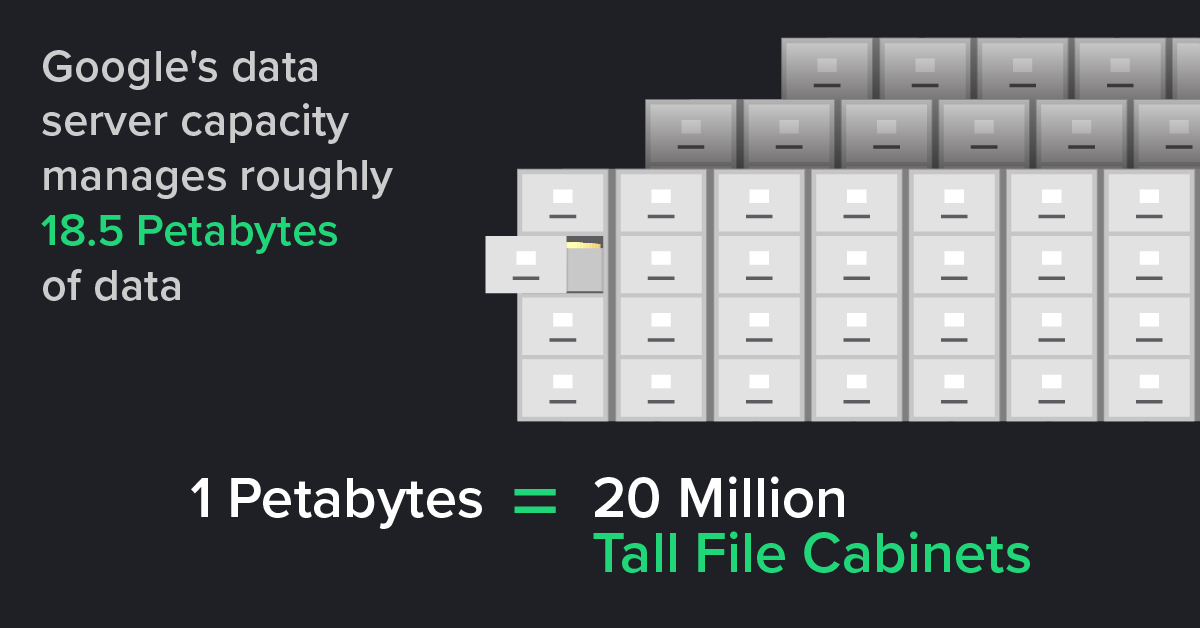 As a result, Google probably knows more about you than you'd care to imagine. But the flip side is that you can also use the information Google collects to your advantage as a business owner. You can easily create customer profiles, target your ads more effectively, and optimize your website better based on the information gathered by Google.
But to paraphrase what many marketers know too well… Google giveth and Google taketh away. It can be an immensely helpful tool and can reward you based on your efforts. On the other hand, it can also punish you if you ignore its recommendations.
Google's Impact on Your Brand
Now that you have a basic idea of how Google got its start, you may be wondering how it can affect your business.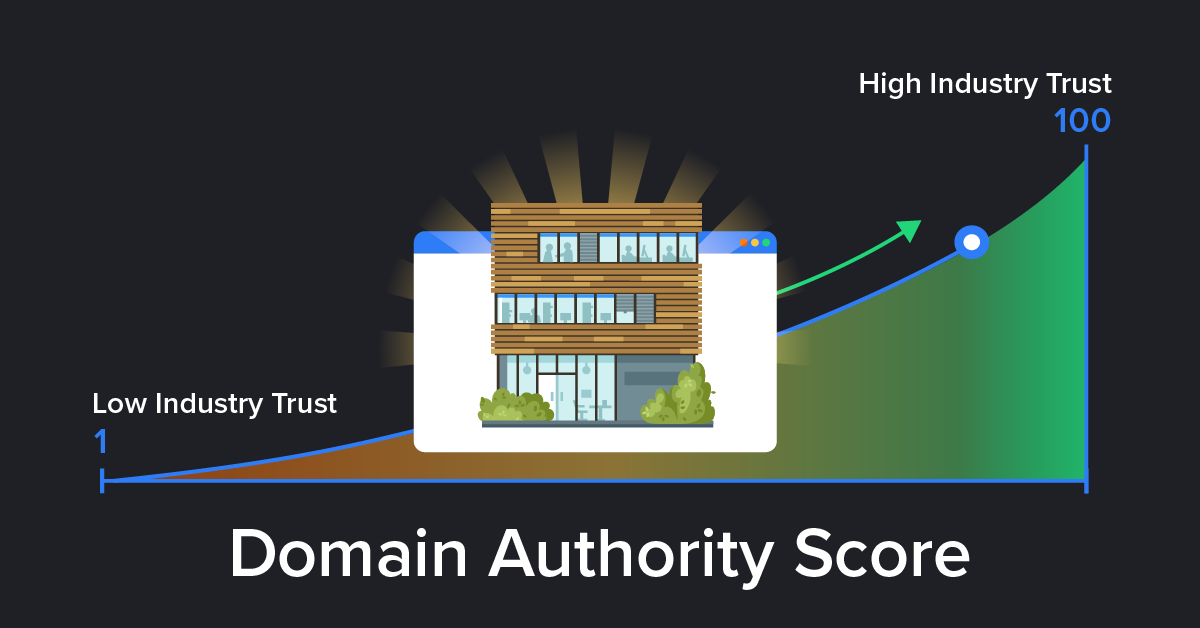 When you follow Google's best practices, you stand to benefit. Since Google's mission is to organize information and ensure that it's useful, brands that adopt that same ethos will typically fare well. On the other end of the spectrum, websites that ignore Google's recommendations may find themselves struggling to stand out.
What many people fail to realize is that your site doesn't appear first in a search result by accident. Google uses a number of factors to calculate the perceived value and relevance of a given website; the aim is to make the most useful and most applicable sites show up first. The idea here, of course, is that the earlier a site appears in results, the more likely it is to be clicked.
That's why so many business owners are hyper-focused on being ranked first on a given keyword or appearing in page one of search engine results pages (SERPs). Of course, ranking doesn't necessarily result in success. A website that happens to rank well but that doesn't align with the needs of web users won't see the conversions and sales you'd expect. Conversely, a business can be successful without ever being ranked above every other competitor on a targeted keyword.
It's not all about keyword rankings, either. Keywords are just one aspect of an SEO strategy that can help provide context for search engines.
Need help getting your website to rank? See how SPARK can craft your content and SEO strategy.
Understanding Domain Authority
Domain Authority is another important SEO factor to keep in mind. Domain Authority (DA) isn't actually a number calculated by Google; it's a ranking score developed by Moz, one of the most well-known resources for search engine optimization. It's used to predict how likely a site is to rank in Google search results.
Domain Authority scores range from 1 to 100, with higher scores indicating a higher likelihood of ranking in search. It's considered by some to be an indicator of relevance and value within a specific niche, otherwise known as "subject matter expertise." While DA is not a ranking factor used by Google, a site's perceived relevance and value do have a direct impact on how well the brand will be ranked by search engines.
Much like Google's own search algorithms, Domain Authority uses a number of factors to determine a score or ranking. Machine learning calculations play a substantial role in a site's DA, which means that it can fluctuate over time based on the number of data points being used.
It's also worth noting that DAs are relative. If more established domains make improvements, less established sites may see drops in their domain authority as a result.
Think of it like a weighted average, with the most authoritative sites taking up more of the space established for high-DA scores. As a result, it's far easier to increase your DA from 10 to 20 than from 80 to 90. Moz cautions that DA should be used "as a comparative metric, rather than an absolute one," for this reason.
Although fluctuations will naturally occur through no fault of your own, you can also put in the work to boost your DA over time. In so doing, you'll also increase your compliance of Google's best practices.
Acquiring high-quality backlinks from relevant websites will build trust with Google. If you can obtain an endorsement from an already-established website, Google will view yours more favorably. Creating and publishing quality content can also improve your DA, as that content will be seen as more share-worthy (another great way to get backlinks). You can also perform a site audit to address broken or spammy links, optimize user experience, improve your site's structure, and add valuable internal links to reduce bounce rate.
With all that in mind, why does Domain Authority matter for your brand?
Because authoritative websites are more likely to rank well in Google search results. And it typically stands to reason that the better your site ranks, the better your overall brand visibility and market share. If you're seen as an authority in your industry, you'll have the ability to reach your target audience and convince Google that your site is worth rewarding. Ultimately, that can help you meet (or even exceed) your goals.
Beyond Marketing and Advertising
We mentioned that your ability to increase your DA and rank well in search results is how digital marketing grows your brand further, faster. But the Power of Google extends far beyond that. Depending on how closely you follow Google's best practices, you could improve your:
Brand image and first impressions
Brand market valuation
Connectivity to an ever-changing world (including on a local level)
Ability to compete with others in your industry
Ability to connect with vendors, financial institutions, and your community
Long-term value and market leadership
In other words, it's essential to invest in Google algorithm compliance measures. When you align your policies and practices with Google's algorithm standards, you'll generally receive higher rates of return on investment when compared to other essential business commitments.
The bottom line is this: brands that ignore compliance standards may suffer major consequences. It might not be today or tomorrow. But every time Google updates its algorithm, you'll be taking a huge risk with the business you've built.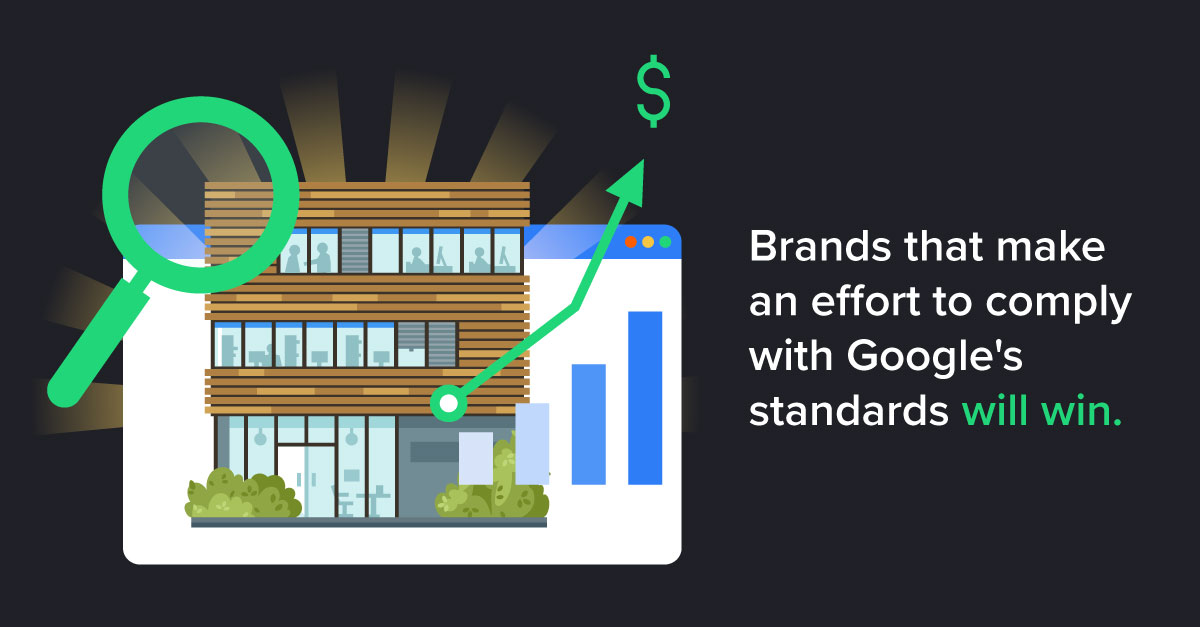 Brands that make an effort to comply with Google's standards, on the other hand, stand to win out – and do so in ways we may not even know about yet. By understanding the immense power of Google and taking every possible step to work within its guidelines, you'll protect your investment and reap the rewards in the long term
Need help figuring out if your current site can use an update? We've got you covered!