The construction industry has lagged behind other industries when it comes to the adoption of new technology– until recently. The last few years have seen an overwhelming amount of construction software reach the market. And, the construction leaders implementing new digital tools (successfully) are giving themselves an advantage over those that don't.
But, adopting new tech isn't always simple. It's not a matter of finding the right product and buying it. Instead, it's usually the beginning of a digital transformation and a new mindset of how you do business. So, it's important to pick a solution that delivers long-term value and ROI.
To help you pick the right solution, we'll cover how to compare and adopt new tech that works the way your small construction business does.

What is Construction Project Management Software?
Construction project management software is an all-in-one solution for field execution and delivering projects on time, on budget, and safely.
Every construction project is unique. There's a lot of variables to consider like workers, materials, job costing, and quality and safety standards. It's even harder for stakeholders to accurately track these variables as they happen out in the field.
Project management software takes all your disparate data points and centralizes them into a "single source of truth."  This gives stakeholders a single place to view and manage all parts of a project from scheduling changes and safety issues to change orders, resourcing planning and more. It breaks down data silos and allows everyone to collaborate together in a single place.
[Check out this all-in-one guide on how to choose the right technology for your crews and projects.]
Benefits of Construction Project Management Software  
The right construction management software will help you:
Connect Field Crews with Your Back-Office
A constant challenge of construction projects is getting data from the field into the hands of stakeholders. Before tech, leaders had to rely on slow manual data entry, spreadsheets, and even word of mouth.
With automated workflows and digital tools though, you can capture what's happening on your job sites in real-time and view it one central location. You'll have accurate data at your fingertips to improve decision making.
Read more in-depth about how a "single pane of glass" dashboard can help track the health of your business and provide actionable insights.
Keep projects on budget and safe 
Construction is a complex and sometimes dangerous business. The right construction management software helps you to administer projects well. This helps projects stay on budget. And, it can also help you can standardize data collection on safety and quality and generate reports to share with the team.
Create a Better Experience for Employees
Your workers want tools that allow them to do their jobs well. They don't want to waste their time on manual data entry. Digital tools allow workers to easily capture real-time data like their time entry, materials, and job progress through mobile apps. Then, they can quickly get back to their job.
This can keep employees happy, especially the younger workforce. In today's competitive labor market, giving employees a great experience helps reduce employee turnover too.
Gain a Competitive Advantage 
Overall, the right tech allows you to run your projects better– giving you an advantage of those who can't. This is especially true if your software enhances your proprietary processes that already set you apart.
Read more in-depth about the top benefits of construction management software.
Story from the Field
Andy J, Egan, a mechanical contractor, managed their purchase orders the same way many contractors do: by pen, paper, and spreadsheets. They turned to SPARK to develop PurchasePointe to streamline their PO communication across all teams exactly as they wanted, over using something off-the-shelf. In the first month of implementation, they processed over 1,000 POs.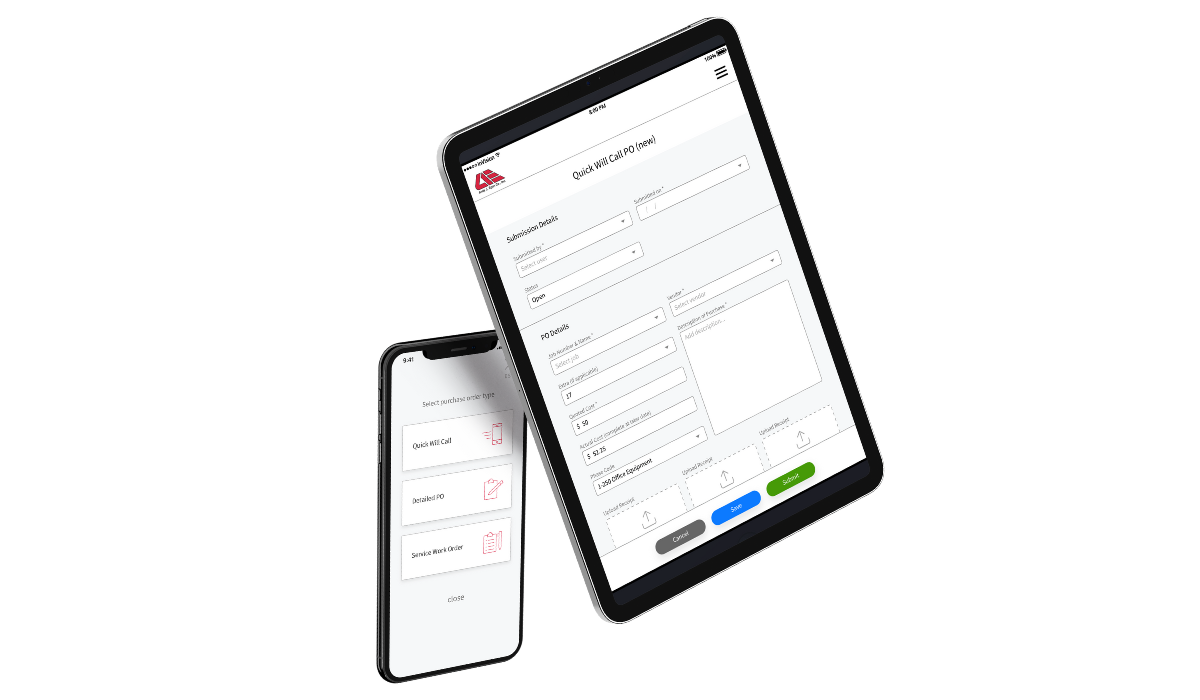 How to Compare the Best Construction Project Management Software
As you evaluate options, you'll find that some platforms are comprehensive, covering every aspect of a project from bidding to the last punch list item. Some cover just a single and specific function. Some solutions help residential contractors. Others focus on commercial contractors only working on large jobs.
So, how do you choose the best software for your small construction business?
Here are the most important areas to consider:
Functionality 
Define upfront what your goals are for the software. Ask yourself simple questions like these:
What processes are repetitive and inefficient?
What are our biggest bottlenecks?
What mistakes do we consistently make?
What important data could we be capturing with an easier workflow?
What will motivate my team to use a new tool?
It's important to focus on a few key areas to improve– you don't have to change everything at once. Then, you can check that the solution covers your must-have needs.
Ease of use
But, will your crews adopt the new tech? Unfortunately, it doesn't matter if a software has all the features your company needs– if your employees don't use it. So, any digital tool needs to be easy, fast, and simple if you want your crews to consistently use it.
One of the best ways to test usability is to ask your crew and other employees to provide feedback on the actual software. Involving them in the software selection can help you avoid implementing the wrong tool.
Customization
Every construction project is different. And, What works for your business might not work for someone else. So, most construction leaders need the ability to customize or configure the software to their own unique processes, systems, and workflows.
But some project management software products make companies fit their businesses to the software's processes. That can be very disruptive. You want a software solution that you can customize to fit your business.
Budget
Project management software can run the gamut on pricing. Some all-in-one platforms offer extensive features for enterprise companies. But, your budget is relative to what you want in return for your investment. If you can demonstrate the long-term value of the solution, then you might be willing to spend more.
Integration
Your project management software will likely become the backbone of your business. It'll be your single source of truth for your most important data points. This also means you'll need to share important data to and from the platform to your other important systems like an ERP or payroll and HR.
To get the most out of your construction management software, it should integrate easily with the other software programs to automate data movement between them. If it doesn't, you'll still have to use manual processes or other workarounds to make it "kind of work."
Be sure to ask about integration capabilities upfront. You don't want to find out late in the selection process (or even implementation) that your software can't integrate as you hoped. It'll be a waste of time and money.
Scalability
Too often tech decisions are based on short-term needs. The true value of digital tools is giving you the opportunity to grow and evolve. So, your software should help you move closer to your long-term strategic goals. Otherwise, you'll adopt a solution that you'll rip out in a few months or a year because you already outgrew it.
How to Choose the Best Construction Project Management Software 
When you are looking for project management software, you have three types of software approaches to choose from:
Off-the-shelf (or SaaS) – Pre-built software that's quick to implement and adopt
Fully Custom – Custom-built software just for your company and unique needs.
Here's the advantages and disadvantages of each software approach:
Off-the-shelf Solutions
Off-the-shelf or SaaS solutions are pre-built software that are usually cloud-based and accessed through a web browser. They're built to meet the needs of the mass market.
Major Advantages:
Include popular capabilities to meet the needs of most construction companies
Easy to implement and adopt since they leverage pre-built features
Offer basic integrations into other popular construction systems like an ERP
Software provider has full responsibility for maintenance, software upgrades, and platform security
Initial costs can be affordable (typically billed on a per user, per month basis)
Major Disadvantages:
Pre-built features are not highly customizable, limiting what you can do with the software. You have no control over what features are built and when.
You could have to change your processes to "fit" the software. Capabilities don't always scale well over time.
May offer no or very limited integrations into software systems, especially legacy ERP or other systems
Subscription costs can add up over time as you upgrade plans, add functionality, and add new users
Your first instinct might be to purchase an affordable off-the-shelf software solution, but there are more options that can better serve you in the long run.
Read more in-depth about why these typical construction management software solution don't always work.
Fully custom software
Fully custom software is built from the ground up to fit the precise needs of your business.
It's common to think of custom software as only for enterprise solutions that cost millions, but most SMBs don't realize that their processes can warrant custom software. Read more about how custom software projects can fit any size budget and timeline
Major Advantages:
It fits your business exactly (it can be whatever you want it to be, you won't need to change your processes to fit the software)
You own the software and have full control over functionality and costs. (you can even maximize tax law to your benefits)
It can integrate with all the other software programs you use, even legacy systems
Can result in better ROI has you fully own the software and be more flexible to new opportunities for growth (you don't need to pay monthly fees for the software because you own it)
Major Disadvantages:
Longer time to launch (you'll go through a full software development lifecycle to define requirements, design a solution, build, test, and deploy)
Higher upfront cost; Priced as traditional services that include scope defined by development hourly rates.
You (or development partner) are responsible for the cost of any maintenance or improvements
Story from the Field
Esper Electric was "sick of paying an annual fee for an off-the-shelf program that almost works," so they leveraged SPARK to launch a custom management system and employee app with streamlined time entry, performance tracking, and automated business processes.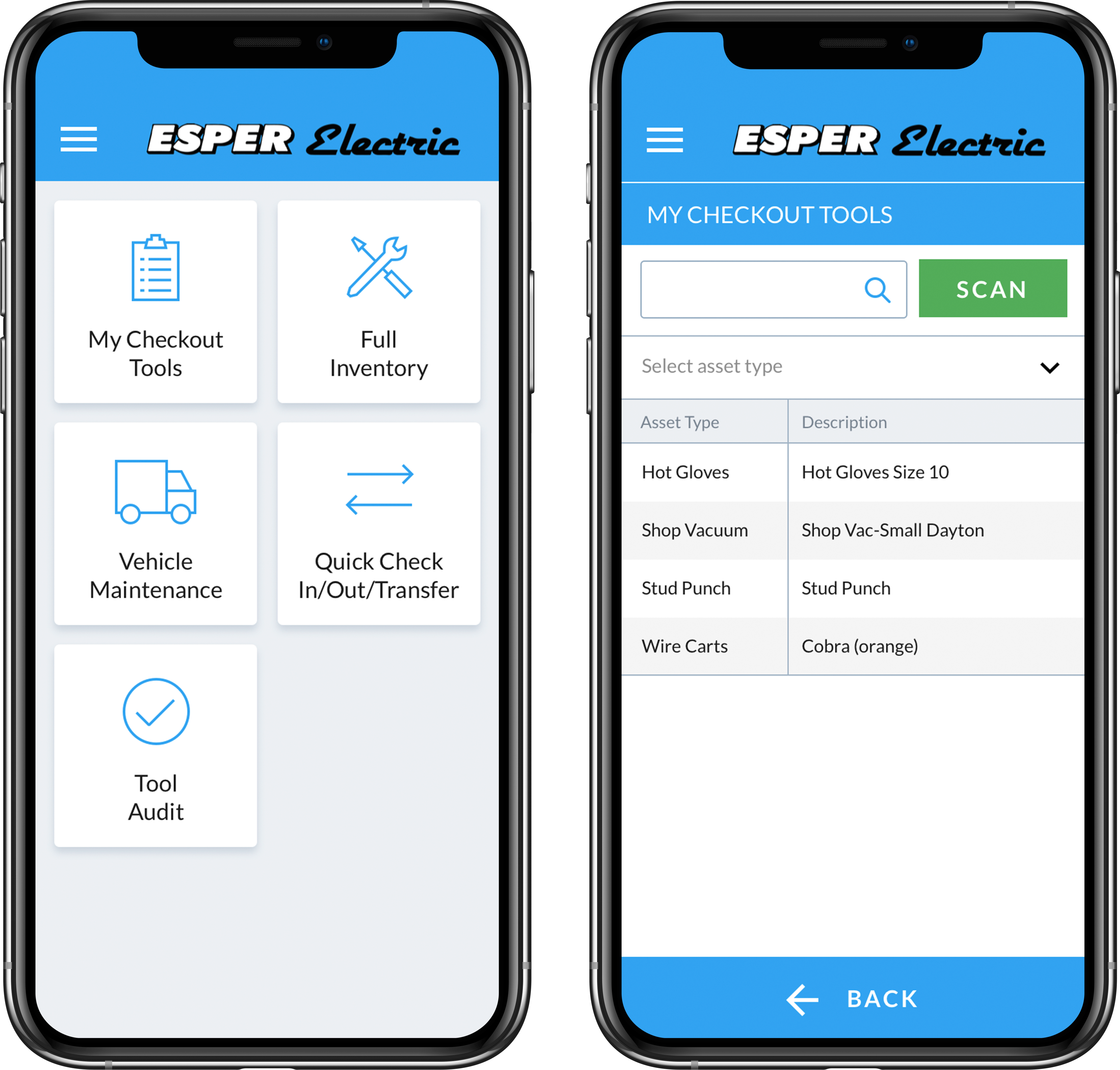 How to Choose the Right Construction Software 
So, how do you know which construction software is right for your small construction business? Unfortunately, there's not a one-size-fits all answer.
Every construction business is unique. You have your own processes, vision for the future, and budget.
When making your decision, be sure to consider how it will affect your business over the next few years. A decision that seems best when looking only a few months out might make a lot less sense when you think in terms of two years.
If you do think custom software is right for your business, see how SPARK can help you with custom software. We love talking software and new ideas.