While many of us were hopeful that the COVID-19 pandemic would be nothing more than a distant memory by the end of 2021, it's clear that this international health crisis is going to continue well into the new year.
For businesses that have struggled to survive since March 2020, that's not welcome news. But necessity is the mother of invention. If you want your business to not just survive but thrive, you'll want to innovate and adapt to our new normal.
There are countless ways to accomplish those goals, but here are just a few you should include on your list as you prepare for the future.
Consider Long-Term Remote Work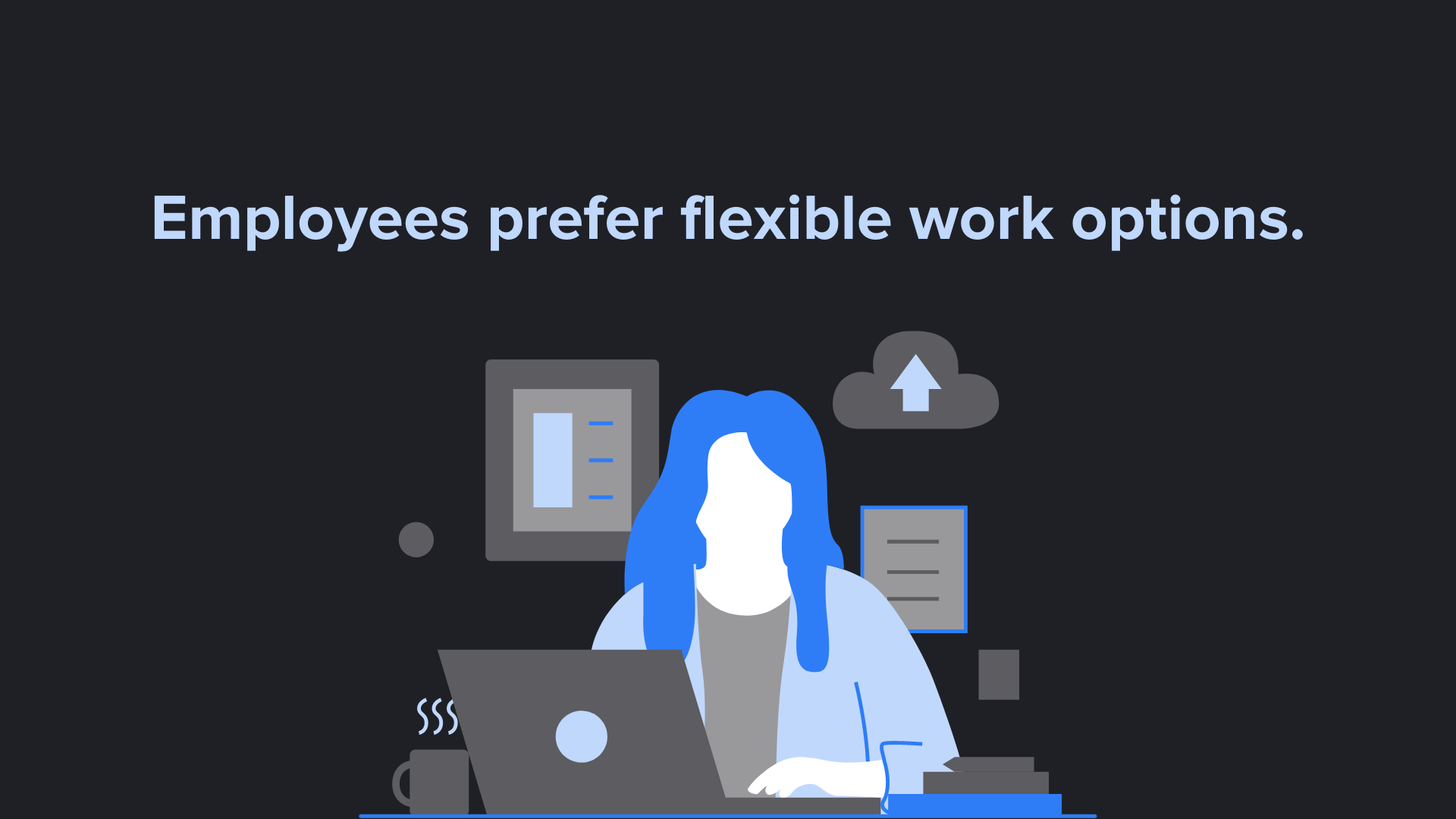 A recent survey performed by a Slack-based research group found that business executives are more than twice as likely to want to return to full-time office work than their employees. While 44% of these higher-ups wish to return to normal, only 17% of their staff members say the same.
By and large, workers want to continue doing their jobs from home. Remote work was becoming more popular even before we really knew what the coronavirus was, but multiple studies have found that employees aren't eager to give up this work arrangement.
And the longer the pandemic continues, the less enthusiasm employees possess pertaining to office work. As of August 2021, 40% of workers answered in a PwC survey that they wanted to stay remote – an increase of 12% from just seven months prior.
The working from home vs working in an office debate is a heated one, but many employers are nervous about the predicted effects of the "Great Resignation." With many businesses already citing problems finding reliable help, many organizations are being proactive in order to keep their staff around.
Given the growing popularity of remote work – and the wealth of data that suggests remote work has a positive impact on productivity – it's no wonder that small businesses and large corporations alike have recognized the importance of flexible work options. Even Google has once again delayed its return to in-office work, while other companies are weighing the merits of offering remote work indefinitely.
Not every industry is compatible with remote work, but the pandemic has taught us that we may not have to be in a physical office to achieve great things. Collaboration, communication, and cultural strides can still happen via Zoom, while efficiency has often skyrocketed when employees have greater control over their work environment. What's more, employers can significantly cut costs by reducing their overhead – which means that remote work can really help your bottom line.
If you haven't yet determined whether remote or flexible work options have a place in your future, regardless of COVID-19, now's the time to give this some major consideration. It's a great way to retain and attract talent, prioritize cost savings, and maximize productivity. As we innovate and adjust in today's market, you should think beyond what's worked in the past and assess what will take you to the next level in your business.
Outsource Where Applicable
You might feel a sense of accomplishment being able to fulfill everything in-house. But is that actually hurting your ability to grow and compete?
While you may technically possess the skills and knowledge to handle everything for your business, your unwillingness to delegate could hold you back. In many cases, hiring in-house experts will cost thousands of dollars more than outsourcing to an experienced vendor or partner.
There's no shame in admitting you need help. And there's certainly nothing wrong with wanting to save money for the sake of your business.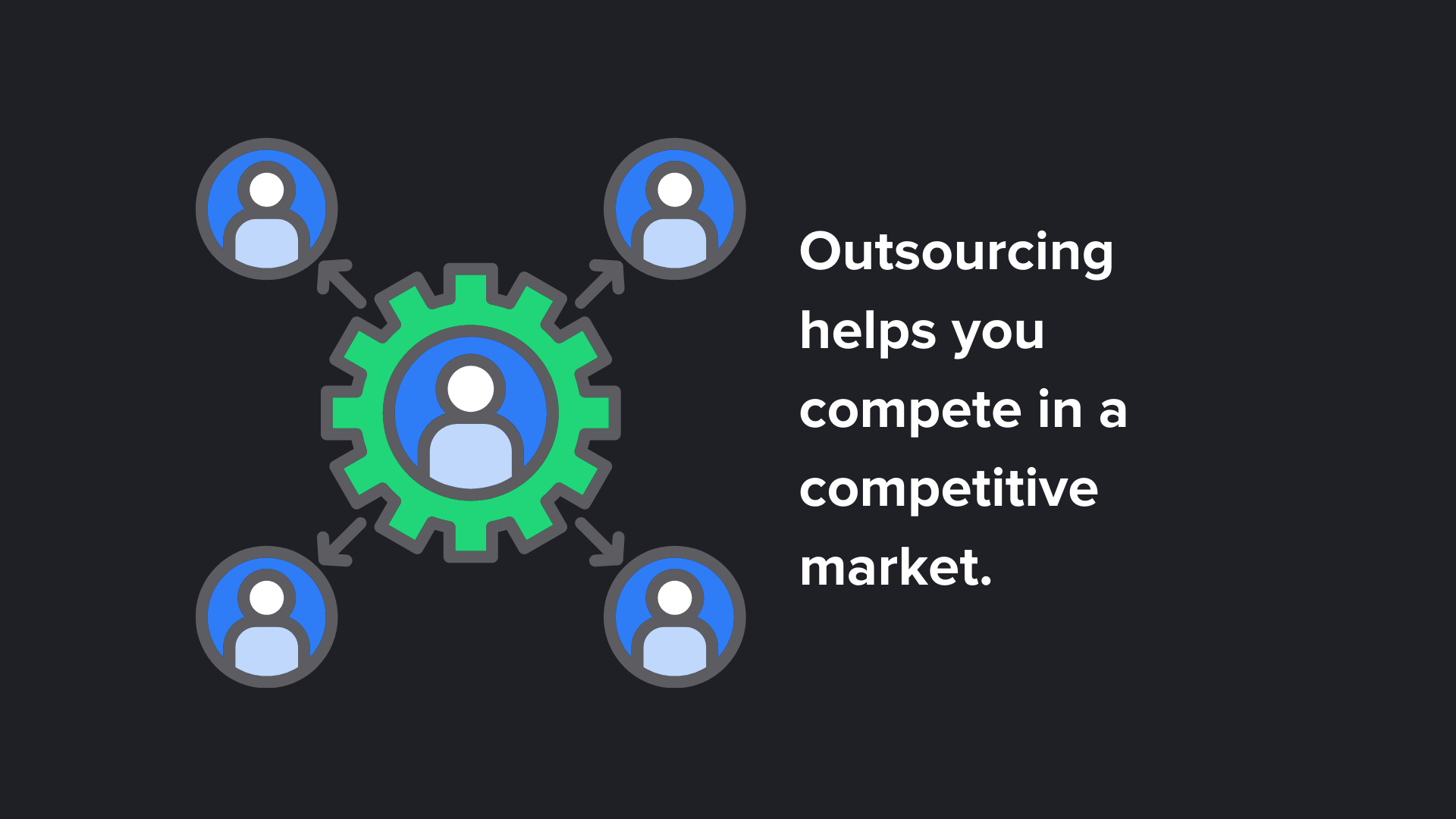 You don't need to outsource everything, but it can be a worthwhile exercise to figure out where you're coming up short. From there, you can find experienced professionals who can provide these services for you to improve results and lower costs.
You might consider outsourcing your marketing, advertising, billing, IT needs, or web development. Rather than bringing on a part-time or full-time staff member, you can access the expertise you need on a per-project basis. This can allow you to build new relationships, deliver better services to clients, and save money overall.
Today, most businesses will want to curb unnecessary spending. Instead of cutting back on what you can offer, you can actually expand your offerings when you outsource. You'll be able to free up more time and improve your ability to scale your business without sacrificing your results.
Diversify Your Marketing Strategy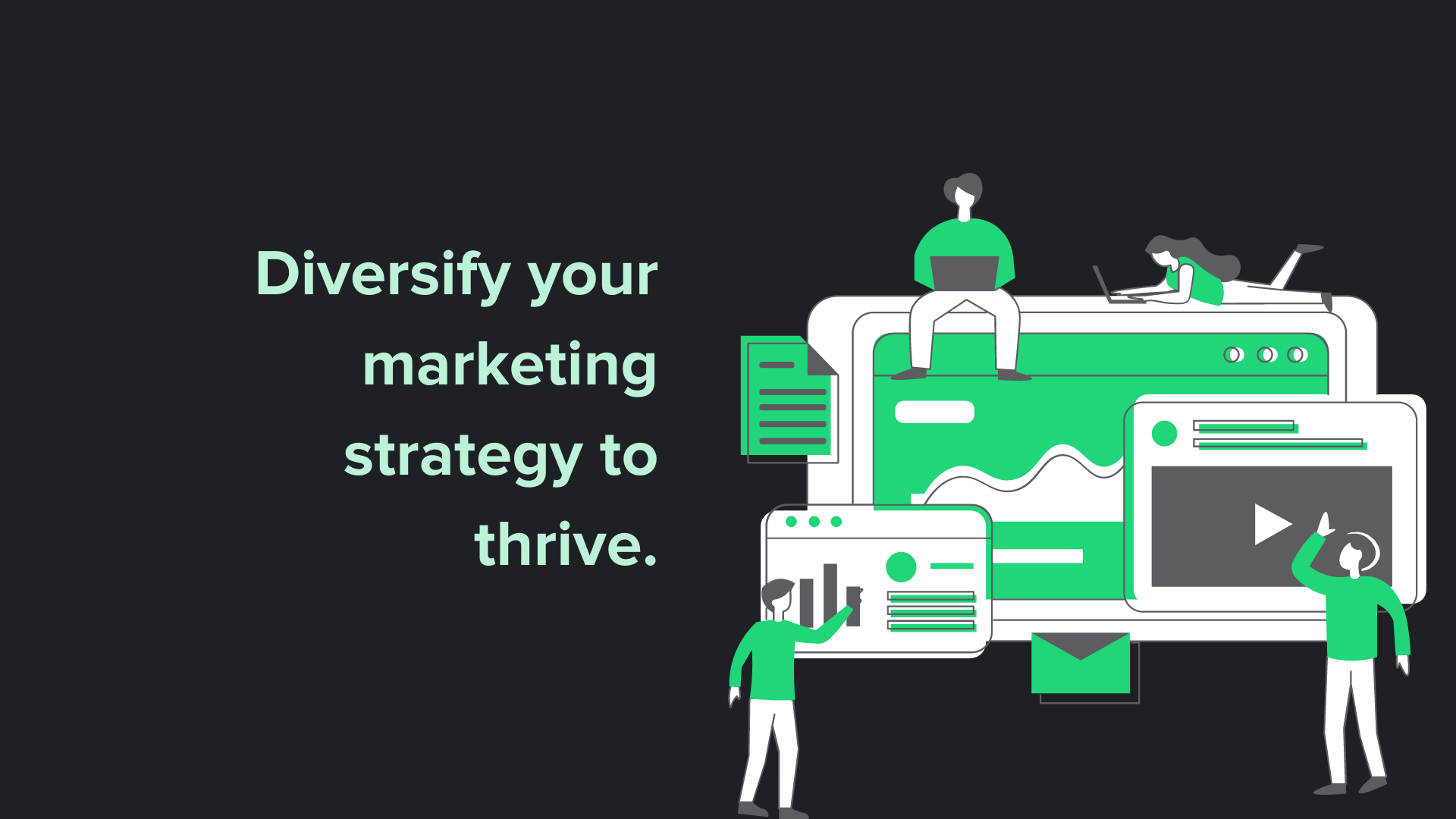 The importance of diversification became crystal clear during the early part of the pandemic. In a panic, many business owners immediately discontinued their advertising and marketing efforts to save money. But those cost-saving measures actually backfired for many businesses.
We've learned from prior financial crises that the brands that stay the course tend to win out in the end. Though your first instinct was to save money wherever possible, you might have actually missed out on opportunities to compete by discontinuing your marketing and advertising.
As we head into the "new normal", most surviving businesses have learned from those mistakes. What's more, many organizations have discovered that diversification is the name of the game.
Whether you're bracing for the next Google algorithm update or you're worried about overspending on your PPC ads, it's best not to have all your eggs in one basket. That way, even if another shutdown happens or there's a big surge that impacts your industry, you'll be prepared and won't take a major hit.
You'll want to develop a marketing strategy that includes a number of different platforms, including SEO, digital ads, social media, and link-building. That approach can help you build your organic presence over time while consistently driving traffic to your site.
Need help creating a diverse marketing strategy? See how SPARK can craft your branding and content strategy.
Prepare For the Worst But Hope For the Best
We don't yet know what challenges the future will bring. But with these tips in mind, you can feel confident that you're doing everything you can to roll with the punches and grow your business in the midst of challenging circumstances.